Intranet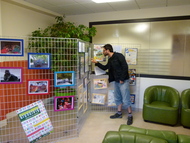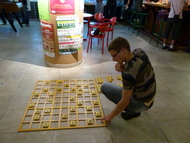 Organizing the Informal?
Project Meeting in Dinan, France
May, 13th, 2010            
19:00-22:00
Welcome and presentation of the program
Expectations of the participants
Brainstorming on informal learning
May, 14th, 2010
10:00-13:00
Formal / Non-Formal / Informal learning
Methods and contexts of informal learning
14:30 – 19:30              
Learning styles and learning methods
definitions + reflection on challenges for  trainers, educators,…
May, 15th, 2010
09:30 – 12:30    
Tools and methods for informal times and spaces
Examples from the work of Intercultura
Discussion : Organising the informal! A contradiction?
15:00 – 18:00              
Possibilities for transfer to partner-organisations
Creative working session
20:00 – 22:00
May, 16st, 2010           
10:00 – 13:00
Follow up
Planning of the next project meeting in Berlin
Coordination meeting